Araiya-san! Ore to Aitsu ga Onnayu de! [Subtitle Indonesia]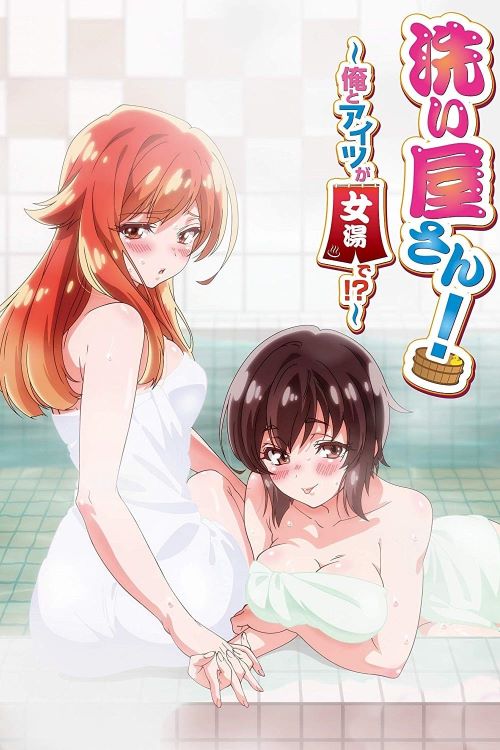 Sinopsis :
Souta harus bekerja paruh waktu di tempat pemandian Sentou Tsukinae menggantikan ayahnya yang sedang sakit. Ia harus menjadi pembasuh sekaligus pemijat pelangsingan di tempat itu. Secara kebetulan, saat ia menggantikan ayahnya segerombolan tim voli cewek melakukan pemandian di sana, terutama Yuzuki yaitu salah satu teman Souta yang paling menjengkelkan. Souta berusaha menutupi identitasnya selagi menjadi pembasuh dan menurutnya ini adalah kesempatan bagus untuk membalaskan dendamnya kepada Yuzuki dengan tangan kotornya.
Title: Araiya-san! Ore to Aitsu ga Onnayu de!
Alternative: 洗い屋さん! ~俺とアイツが女湯で!?~
Type : Movie
Episodes : 8
Status : Completed
Aired : Apr 8, 2019
Producers : Magic Bus
Source : Manga
Genre : Big Oppai, Creampie, Romance
Duration : 3 min. per ep.
Score : 6.36
Nonton Anime Araiya-san! Ore to Aitsu ga Onnayu de! Silahkan pilih episode yang akan kalian tonton. Berdasarkan episode yang sudah rilis. Jika ada link yang rusak, mohon untuk memberitahu admin dengan cara melaporkannya melalui form Lapor Link Mati.
Araiya-san! Ore to Aitsu ga Onnayu de! Episode List
Episode 1 Censored

158 Views

1 bulan ago

Episode 2 Censored

127 Views

1 bulan ago

Episode 3 Censored

115 Views

1 bulan ago

Episode 4 Censored

103 Views

1 bulan ago

Episode 5 Censored

109 Views

1 bulan ago

Episode 6 Censored

93 Views

1 bulan ago

Episode 7 Censored

72 Views

1 bulan ago

Episode 8 Censored

102 Views

1 bulan ago